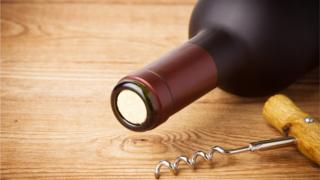 Women who regularly drink more than three-and-a-half bottles of wine a week should get their livers checked, says new draft advice for England.
For men, the threshold is five bottles of wine a week or 50 units of alcohol, says the National Institute for Health and Care Excellence.
The organisation says GPs should refer "harmful" drinkers for liver scans.
Cirrhosis can be silent until the damage becomes so extensive it stops the liver working.
Women 'nearing equality with men – in alcohol consumption'
It usually takes years for the condition to reach this stage of organ failure.
Anyone who has been drinking harmful amounts for months should get scanned, say the draft recommendations.
Early treatment and support can prevent serious damage.
According to Public Health England, nearly 2 million people…