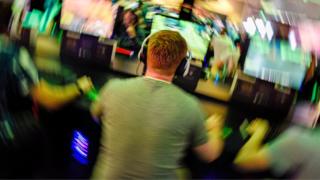 Thousands of documents said to detail the CIA's hacking tools were published by Wikileaks on Tuesday, and many were given peculiar names by their makers. Here are five of the strangest.
---
Weeping Angel
One of the hacking tools that featured in a lot of headlines was the Weeping Angel that appears to get a Samsung Smart TV to record conversations.
It's named after a character in the sci-fi TV series Doctor Who, which appears as still as a statue.
The name could have been chosen "because you think it is not alive but it is, you think it isn't doing anything but it is" says Alan Woodward, a security researcher who advises Europol and previously advised UK spy agency GCHQ.
The leaks suggest the TV appears to turn itself off and,…