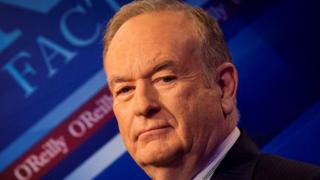 The host of Fox News' most popular show has said his position makes him "vulnerable to lawsuits" after it emerged at least five women have accused him of harassment.
Bill O'Reilly released the statement after the New York Times reported he and his employee had paid the women a total of $13m (£10.3m).
In return, they paper says, they did not take their cases to court.
21st Century Fox says Mr O'Reilly, 67, denies wrongdoing.
In a statement published on his website, The O'Reilly Factor host said he was "vulnerable to lawsuits from individuals who want me to pay them to avoid negative publicity".
Mr O'Reilly added that "no-one has ever filed a complaint about me with the human resources department", and says he "put to…