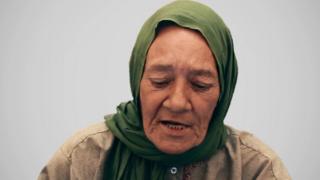 Al-Qaeda in Mali has released a video of six foreign hostages ahead of a visit by French President Emmanuel Macron to the country.
They include a French NGO worker, an elderly Australian surgeon and a Colombian nun.
No "genuine" negotiations for their release have taken place, the video says.
Mr Macron is in Mali to consolidate western backing for a regional force against the militants.
Among the hostages is Sophie Petronin, who was abducted last December in the town of Gao where she ran an NGO helping malnourished children.
The video's narrator said Ms Petronin was hoping that Mr Macron would help return her to her family.