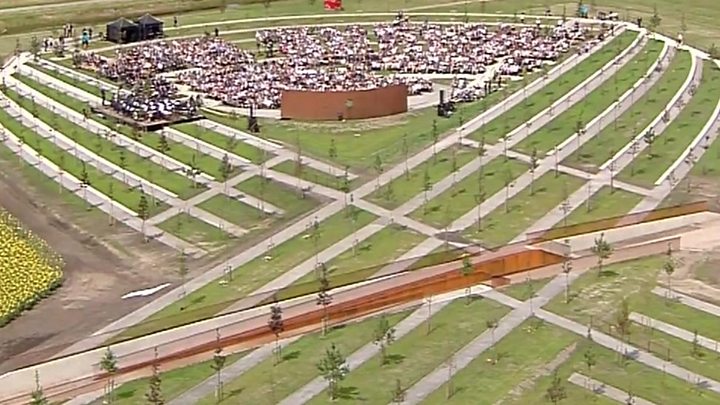 "It's so important not to forget but remembering brings all the memories flooding back," said Silene Fredriksz, as relatives came from across the world to mark the first official monument in the Netherlands to those who died on flight MH17.
Her son Bryce, 23, was flying off on a dream holiday in Bali with the "love of his life", 21-year-old Daisy Oehlers. "They were heading for paradise and never came back."
They were among 298 who lost their lives when the Malaysia Airlines plane was shot out of the sky over eastern Ukraine on 17 July 2014.