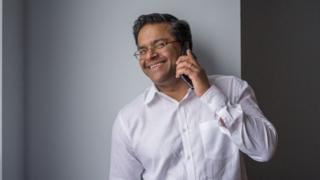 Carl Rodrigues says that his family and friends all thought he had lost his mind.
"Everybody thought I had gone completely nuts," he says. "They were saying 'what's wrong with this guy? Is he having a hippy moment?'."
Mr Rodrigues, a successful IT consultant, had woken up one day and decided to quit the day job.
Instead of doing lucrative work for other people, he was going to retire to his basement and develop a best-selling computer product.
The significant problem was that he didn't have any ideas. But to the worry of his wife, and scorn of his mother-in-law – who lived with them – he was undeterred.
So back in 2001 he shut himself away beneath his house in the Canadian city of…