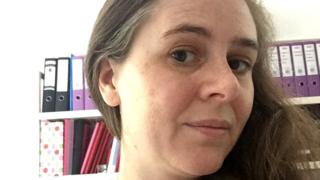 Sarah McAleer may have survived sepsis, but the trauma turned some of her hair white almost overnight.
The County Down woman first developed what felt like flu symptoms in December 2016.
Days later, the 42-year-old was admitted to the Royal Victoria Hospital in Belfast and diagnosed with pneumonia and sepsis.
In the process, she suffered a collapsed lung, a damaged liver and was completely drained of energy.
To mark World Sepsis…