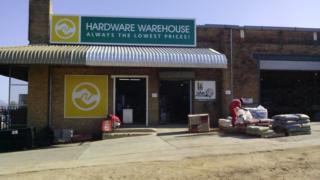 Poundland owner Steinhoff International has seen its shares fall by almost two thirds after it said it would launch a probe into accounting irregularities.
It came as chief executive Markus Jooste resigned and the South African group postponed its full-year results.
Steinhoff has asked accountancy giant PwC to conduct an independent investigation.
Shares in the company, listed in South Africa and Germany, ended the day 63% lower.
Steinhoff owns 40 local brands in more than 30 countries. As well as furniture and homeware, it also sells products including clothing, footwear and consumer goods.
Its brands include Bensons for Beds and Harveys in the UK, Conforama in Europe, Pep and Ackermans in…