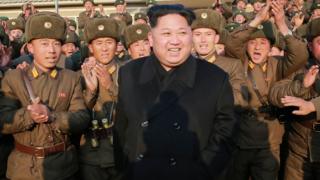 The United Nations Security Council has voted to impose tougher sanctions on North Korea in response to its recent ballistic missile tests.
The US-drafted resolution includes measures to drastically reduce the nation's petrol imports by up to 90%.
China, North Korea's main trading partner, voted in favour of the resolution.
The country is already subject to a raft of sanctions from the US, the UN and the EU.
Washington has been imposing sanctions on Pyongyang since 2008, freezing the assets of individuals and companies linked to its nuclear programme and banning the exports of goods and services to the country.
Tensions have risen this year over North Korea's nuclear and missile…