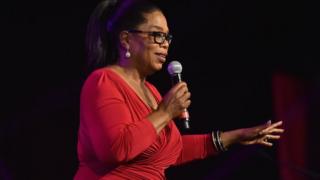 Instagram imposters are trying to trick users into following fake celebrity accounts and sharing confidential details, with promises of thousands of dollars worth of Christmas cash giveaways.
It seems too good to be true – and it is. Instagram accounts purporting to be from celebrities such as Oprah Winfrey, director Tyler Perry and boxer Floyd Mayweather are advertising Christmas cash giveaways.
The accounts urge users to "follow page" and "share with friends" in order to receive handouts as large as $5,000 (£3,700). But they are fake, and anyone counting on a big payout simply for following an account will be disappointed.