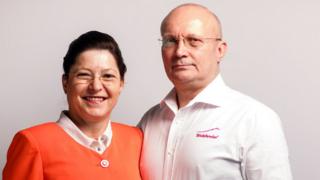 As bullets whistled down the streets and tear gas swirled through the air like a toxic fog, Florin and Mariuca Talpes knew that their lives would never be the same again.
Little did the couple know then that they'd go on to become two of their country's most successful business leaders.
It was back in December 1989 that Florin and Mariuca were caught up in the Romanian revolution.
"We were on the streets while bullets and tear gas were around us," says Mariuca, who was 26 at the time.
"We had two twin boys, they were three then… I said to Florin I have to go…