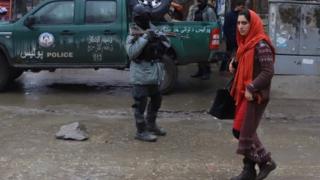 A wave of attacks across Afghanistan has left more than 25 people dead, most of them soldiers, officials say.
In the worst incident, Taliban militants stormed an army post in the western province of Farah, killing 22 soldiers.
A suicide attack in the capital Kabul left at least three security officers dead.
There has been a surge in militant attacks in recent months and the army is often targeted.
Some analysts see it as a response to a new, more aggressive strategy announced by US President Donald Trump last year, which committed the US army to an open-ended conflict, with…