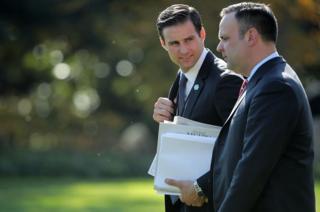 The president's long-time personal aide John McEntee has been fired by the White House, according to US media.
Mr McEntee, who served as an aide since early in the campaign, was reportedly escorted by security and was not permitted to collect his belongings.
President Donald Trump's re-election campaign announced on Tuesday Mr McEntee would join as a "senior adviser for campaign operations".
The announcement came on the same day Mr Trump fired his secretary of state.
Mr McEntee was fired amid a US Department of Homeland Security investigation…