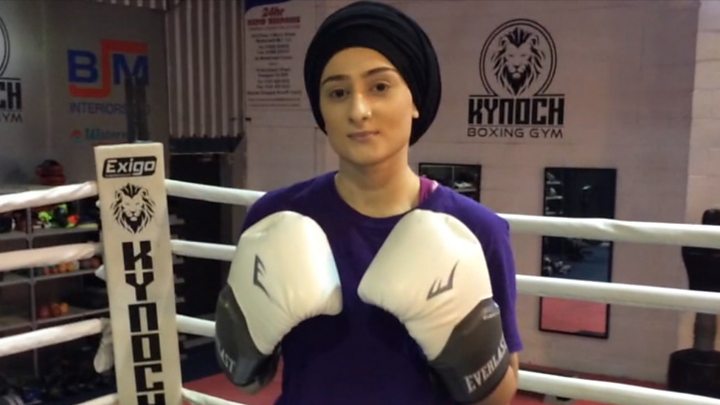 Fit, strong, and with a steely determination behind her eyes, Sannah Hussain has many of the traits you need to be successful in the boxing ring.
But she is very different to your average amateur boxer.
Sannah is a Scottish Muslim who wears a headscarf and dresses modestly and also lives with a series of debilitating health conditions.
The 25-year-old was born with Albinism, a condition which affects the colour of her hair, the pigment in her skin and has caused a serious visual impairment.
She also has an autoimmune condition, called Myasthenia Gravis, which causes muscle weakness and fatigue.
But the Glasgow-based charity worker is adamant her health conditions will not prevent her from stepping into the ring for her first exhibition fight this weekend.
"I've always been an active person regardless of my…