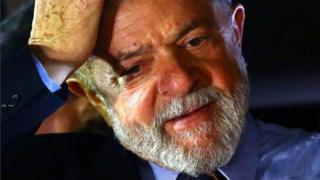 Brazil's former president, Luiz Inácio Lula da Silva, says he was jailed to prevent him from winning the 2018 presidential election which saw far-right candidate Jair Bolsonaro elected.
In an exclusive interview with the BBC via letters from his cell, Lula said Judge Sergio Moro "did politics and not justice" when he sentenced him.
Mr Moro says the verdict was upheld by an appeals court and was not "a one-man decision".
Lula is serving a 12-year sentence.
A month before the election, an electoral court banned Lula from running on the grounds that he had…