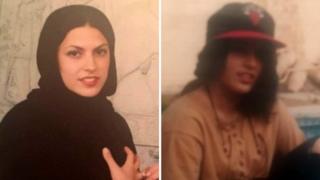 On my first day of school in Iran we walked down a poorly-lit corridor. I was holding my mother's hand and crying. She was crying too. On my head I had a black hood, known as a maghnaeh, covering my hair. I was six years old and terrified. This was nothing like my kindergarten in Los Angeles.
I was born in the summer of 1979 in California, a few months after Iran's Islamic Revolution; my mother was in her early 20s and my grandmother was 50.
Millions of Iranian women took part in the revolution, standing shoulder-to-shoulder with the men, but soon afterwards the tide turned against them. Some of the basic rights women had won during the regime of Shah Mohammad Reza Pahlavi were revoked immediately.
The Family Protection Act, which had given women the right…