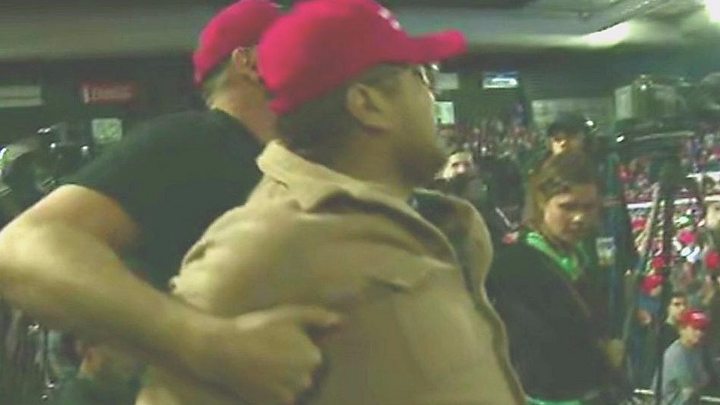 The BBC has requested the White House review security for media attending President Donald Trump's rallies after an attack on one of its cameramen.
The BBC's Ron Skeans was shoved and sworn at by a man in a Make America Great Again cap during the president's rally in El Paso, Texas on Monday.
On Tuesday the BBC said the press area was unsupervised, and no security tried to intervene during the incident.
Mr Trump has been critical of media, which he calls the enemy of the people.
A response from Mr Trump's campaign team thanked law enforcement for ejecting the unidentified man.
"An individual involved in a physical altercation with a news cameraman was removed from last night's rally," said Michael Glassner, the chief operating officer for Trump for President Inc.
"We appreciate the swift action from venue…