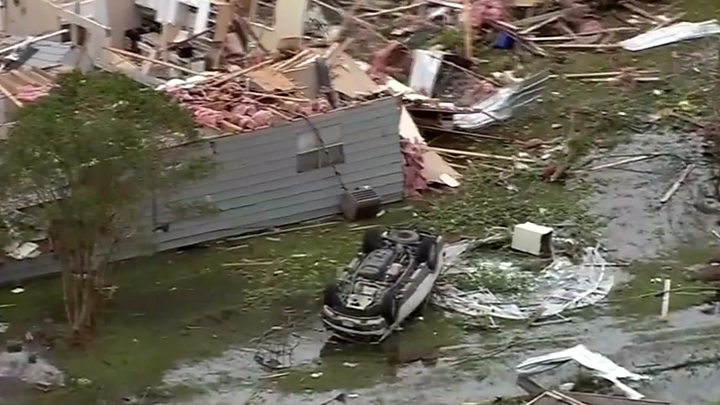 At least eight people have died and dozens were injured after storms triggered tornadoes and flooding across several southern US states.
In Texas, two children died after a tree fell on their family car. The parents, who were in the front seats, were not injured.
Deaths were reported across Mississippi, Texas and Louisiana.
Some of the injured could not be rescued for hours due to debris on roadways, according to US media.
Authorities say at least 11 tornadoes touched down in three states before the storm began moving towards the East Coast.
Tornado warnings have been issued for Monday in Ohio, South Carolina and Virginia.
In Pollok, Texas – about 150 miles (240km) southeast from Dallas – two children were killed when their family car was hit by a falling pine tree.
According to Capt Alton Lenderman of the…