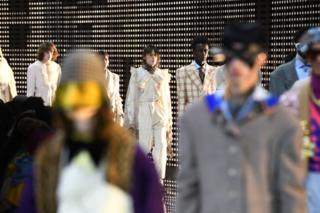 Fashion company Kering has announced that it will no longer use models who are under the age of 18.
The French luxury group owns several major fashion houses, including Gucci, Saint Laurent and Alexander McQueen.
The policy will come into effect in time for the 2020-2021 Autumn/Winter collections, Kering said.
Chief executive François Henri-Pinault said in a statement that the company was "conscious of the influence exerted on younger generations" by its images.
"We believe that we have a responsibility to put forward the best possible practices in the…