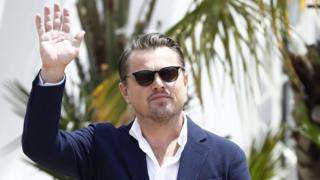 Fans of Leonardo DiCaprio might be justly confused after reading the comments on his Instagram account.
The star's social media pages have been overrun by thousands of comments in Cyrillic text urging the star to "do his part for Lake Baikal".
Baikal is a vast lake in Russia which the World Wildlife Fund says is under threat from pollution and poaching.
The Hollywood A-lister's Instagram account now makes for interesting reading, with people bombarding his posts in Russian asking "Levushka" (a Russian variant of Leonardo) for help: